Rosemary Can Halt Hair Loss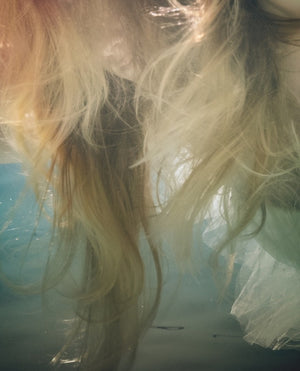 Research on rosemary oil for hair growth is still in its infancy, so there is no way of being sure if rosemary oil will work for everyone or not. However, this natural remedy may be safer and less likely to cause side effects than some hair growth medications.
Does rosemary oil work for hair growth?
There is no evidence that rosemary can stop hair loss due to chemotherapy or other drugs or hair loss caused by chronic hair pulling. Studies do, however, show that the herb can reverse some of the most common forms of hair loss.

Male pattern baldness (MPB) is a form of hair loss that occurs when a byproduct of testosterone called dihydrotestosterone (DHT) attacks the hair follicles. Both men and women produce testosterone, but men typically produce more testosterone than women, so hair loss in men can occur more often, at an earlier age, and more extensively.

Rosemary oil may help with this type of hair loss. A 2013 study of mice with testosterone-related hair loss found that rosemary oil could regrow their hair. Although the study is not conclusive, its authors theorize that rosemary oil might prevent DHT from binding to hormone receptors that enable it to attack the hair follicles.

A 2015 study compared rosemary oil to minoxidil, a popular hair regrowth treatment. People with DHT-related hair loss received either rosemary oil or minoxidil for 6 months. At 3 months, neither group had more hair. By 6 months, both groups saw significant increases in hair growth.

The group that was treated with rosemary oil had more hair growth than the minoxidil group, but the difference was not statistically significant. This result suggests that rosemary oil may promote hair growth but only in the long term.

In the same study, scalp-itching was more common in the group that received minoxidil, so rosemary oil could be a better option for people with a history of allergies or skin irritation.

A small body of research suggests that rosemary oil might also reverse other forms of hair loss.

Some studies, including a study published in 2017, have found that rosemary oil may kill some fungi and bacteria. So, when hair loss is due to an infection or unhealthy scalp, rosemary oil might help.

There is no evidence, however, that rosemary oil should replace standard treatments.

Alopecia areata is an autoimmune disorder that can cause hair loss. Research published in 1998 looked at the effect of aromatherapy using rosemary oil on people with the condition. Some 44 percent of participants improved with the use of rosemary over 7 months, compared to just 15 percent who received no treatment.
–––––––––––
HAIR SMOOTHIE Nourish your locks with the phyto nutrient ingredients of Hair Smoothie. With broccoli seed oil and parsley, sage, rosemary and thyme essential oils, you will stimulate healthy hair growth and infuse your scalp with nutrients and a delicious scent.

Bibliography: Villines, Z. (n.d.). How to use rosemary oil for hair growth. Retrieved September 21, 2017, from https://www.medicalnewstoday.com/articles/319444.php
Leave a comment
Comments will be approved before showing up.
---
Also in News
Most men have more symptoms of hair shedding and other issues between September and November because the hair follicles enter their resting (telogen) phase mid-summer. This causes more hair than normal to fall out. The follicles will stay in this phase for several months, but the hair will begin to regrow in winter when Mother Nature thinks you need it most.
We've all heard the warnings over the years: Your metabolism goes on strike overnight, so you shouldn't eat too close to bedtime or that food will sit in your stomach like a rock (at least until it migrates elsewhere on your body and refuses to budge). And yet I've done it. You probably have too. So, how bad is it to eat right before bed? And is it smarter to skip a meal altogether if you miss that dinnertime window? Here's what the experts have to say.
The nutrients that are naturally contained in an egg yolk are the same ones that are in healthy, glossy hair. Some people apply egg yolk to their scalp as a treatment for hair loss, brittle hair, or to try to make their hair grow faster.